Pakistan Customer's Visit to Our Eraser Factory
Views:0 Author:Site Editor Publish Time: 2015-10-23 Origin:Site
Our close neighboring country Pakistan customer paid a visit to our eraser factory in Suzhou City(Anhui Province) yesterday, the two uncle are very kind person with good manners. We talked joyfully from business to personal things, political affairs in the fast train.
When reached our factory, they had a close look at our running machines---single color eraser extruding line and six color extruding line.They were impressed by the high efficiency of our machines and examined the finished products with high praise. In the spot, we settled many of their questions carefully, although they distributed eraser in Karachi-PK for years , but never enter into the filed of self production, therefore they would like to start from a single color Eraser Production Line initially.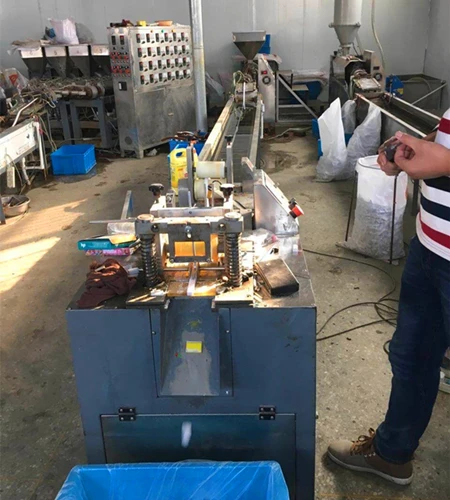 Then we viewed the PVC granular making line, both single screw and double screw line, they do not have a requirement of high production so they prefer the single screw granular making line and we also discussed the formula used to produce different quality erasers.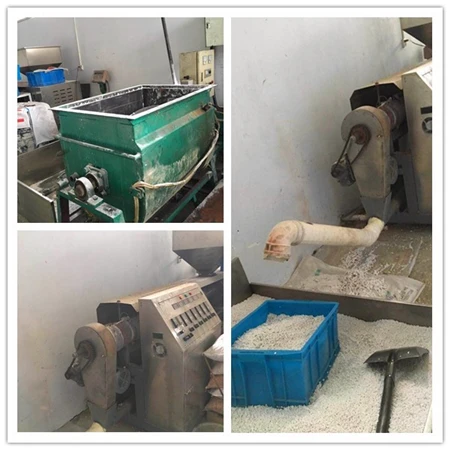 After that, we showed them our workshop of machine manufacturing,then to the eraser packing workshop where they see our self designed automatic paper card and film packing machine, these machines are of the most advanced technology in the field.
Finally they intend to buy a single color line and single screw PVC granular making line first, separately, they'd also like to purchase some multi-color eraser from us. If these lines works well, they promise will further to buy more advance equipment from us step by step.