Our GM Mr. Zheng's Wonderful Journey to Tunisia Customer
Views:0 Author:Site Editor Publish Time: 2015-09-09 Origin:Site
It's really a wonderful journey although this is my second time to Tunisia! I'm very expecting for this travel since I received the invitation from our Tunisia customer S.T.M.N. in July.
The next day after arrival at Bizerte, I visited the factory of STMN, Mr.Yousserf and Mr.Mosen guided me have a view of the 3 lines of Wire Drawing Machine, two of them were purchased from us in 2003 and 2006 separately. We are all so glad that the 1st line was still running as a new machine right now since 2004. It's make me feel more prouder of such quality machine we supplied. Mr.Mosen said our machine brought them good luck and they have become the biggest iron wire supplier in Tunisia after 12 years developing.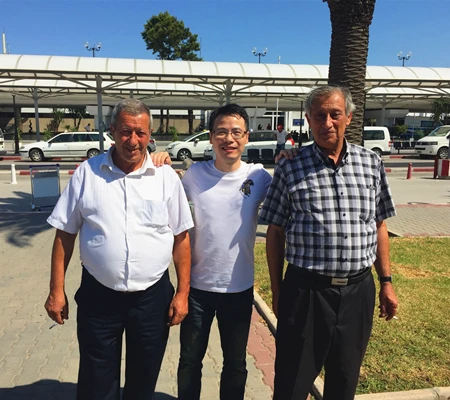 After view all the running machines, Mr.Mosen told me that they intend to purchase a Straight Line Wire Drawing Line this year to replace the existing Wheel Type Wire Drawing Machine, in order to increase their capacity of production in a limited area. Meantime, they will purchase the Wire Mesh Machine to extend their supplying scope. We exchange the detailed technical issue and confirmed Mr.Mosen will visit us again one month later.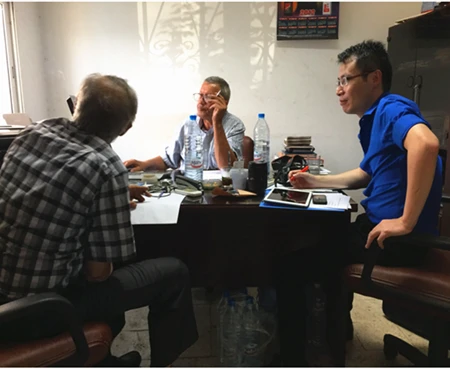 In the next few days, I had a very luxury vacation in Djerba together with Mr.Moez the son of Mr.Youssef.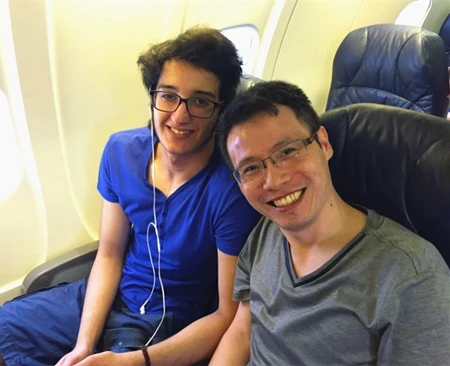 We believe this visiting in Tunisia is the new beginning for S.T.M.N and CANDID. It will bring us more prosperous future.