India customer's visit
Views:1 Author:Site Editor Publish Time: 2016-04-19 Origin:Site
On Apr.18th,we went to Nanjjng to pick up Mr.Rajinder and his son Mr.Gurinder on the airport in the morning.Mr.Rajinder is the director of NEXO INDUSTRIES LTD.This company,a leading name in the world of fasteners and structure , established its base in 1964 for manufacturing various of fasteners.
Firstly we went to the factory whose all machines are from us in Changzhou. Mr.Rajinder checked the working process of Multy-process Cold Heading machine and asked some related issues.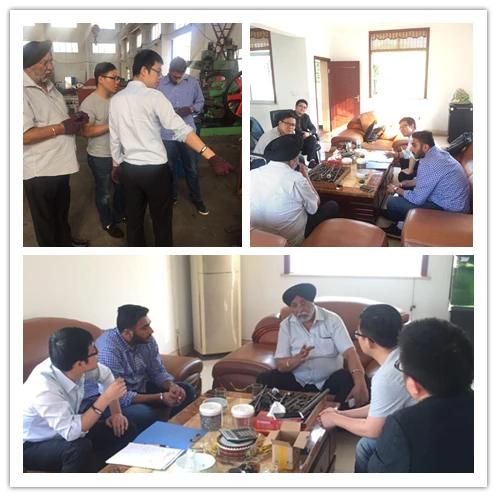 After that we went back our factory in Yixing. Mr.Rajinder observed the details about the machine carefully and took some coller nut samples back.
At last,we reached a final agreement after negotiating with him about the payment method. It was a good begining from the 5 Mould Coller Nut Former and we all hoped that we would have good cooperation in the near future.